Events
MASIS INTERNATIONAL WOMEN'S DAY 2021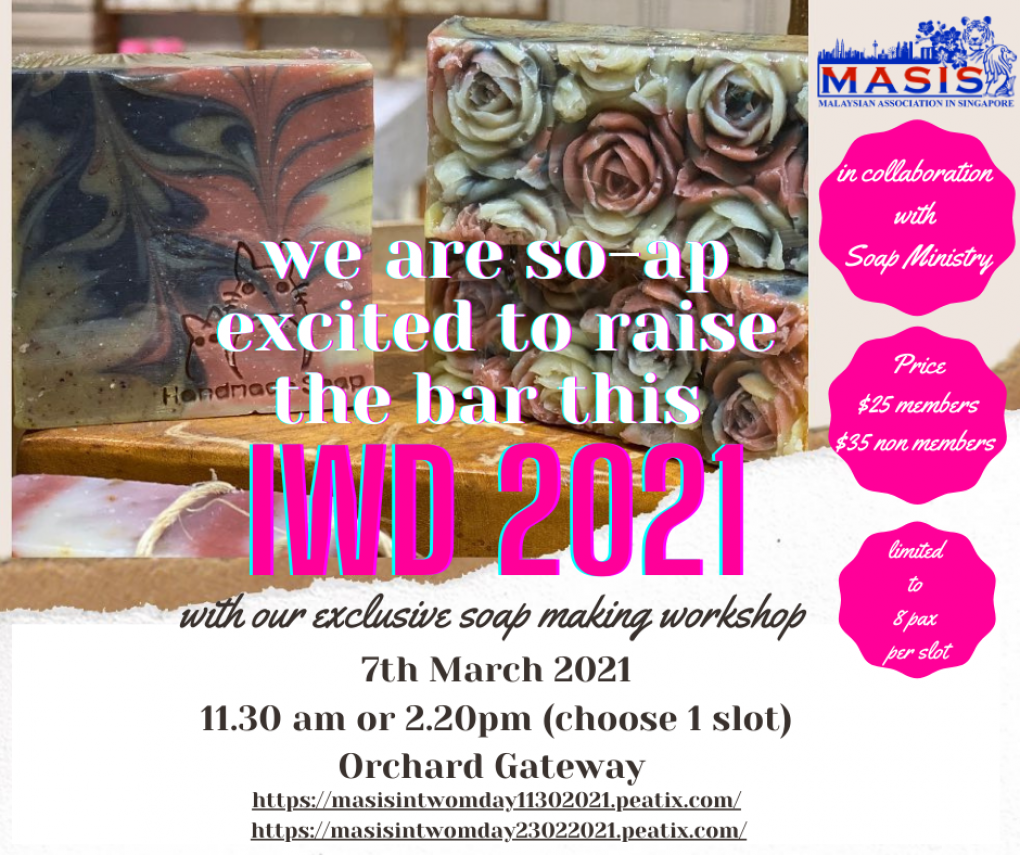 Exclusive for MASIS International Women's Day 2021

Join us for a bubbly and engaging soap-making workshop in collaboration with The Soap Ministry! In conjunction with International Women's Day, you will learn to make soap using the basic melt and pour technique and how the soap-making industry has created new skills and empowered women in rural areas to have a voice, demand better sanitation systems, equal rights, and power over their finances. This workshop is usually priced at $48 per person, but you can now enjoy a special deal through our collaboration!

Each timeslot is limited to 8 pax. First come first serve basis. If the timeslot of your choice is no longer available, please select the next timeslot available.

$25 for members
$30 for non-members

Date:
7 March 2021 (Sunday)

Time:
11:30 am to 1.30 pm or
2:30 pm to 4.30 pm

Venue:
The Soap Ministry, Orchard Gateway #03-04, 277 Orchard Rd, Singapore 238858


Register here:
11.30 am - https://masisintwomday11302021.peatix.com
2.30 pm - https://masisintwomday2302021.peatix.com/

See you at our workshop!