Message from the Patron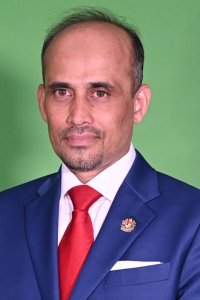 Since its establishment in 2014, the Malaysian Association in Singapore (MASIS) continues to be an important platform to engage with Malaysians and other stakeholders in Singapore.
COVID–19 has taught us the importance and utility of an organisation such as MASIS. I am sure the dynamic and dedicated team of MASIS' Board of Advisors (BOA) and Management Committee will continue to work together in identifying and carrying out various impactful activities for the benefit of MASIS' stakeholders.
I call on all Malaysians in Singapore to become a member of MASIS, and cherish the spirit of Keluarga Malaysia.
I look forward to be a part of MASIS' journey and the wonderful contribution MASIS will make, not only to its stakeholders, but to the overall Malaysia–Singapore relations.
I wish MASIS a successful and smooth sailing year ahead.
Dato' Dr Azfar bin Mohamad Mustafar
High Commissioner of Malaysia in Singapore
Patron of Malaysian Association in Singapore (MASIS)