Events
SINGAPORE UNITED FOOTBALL FIESTA 2017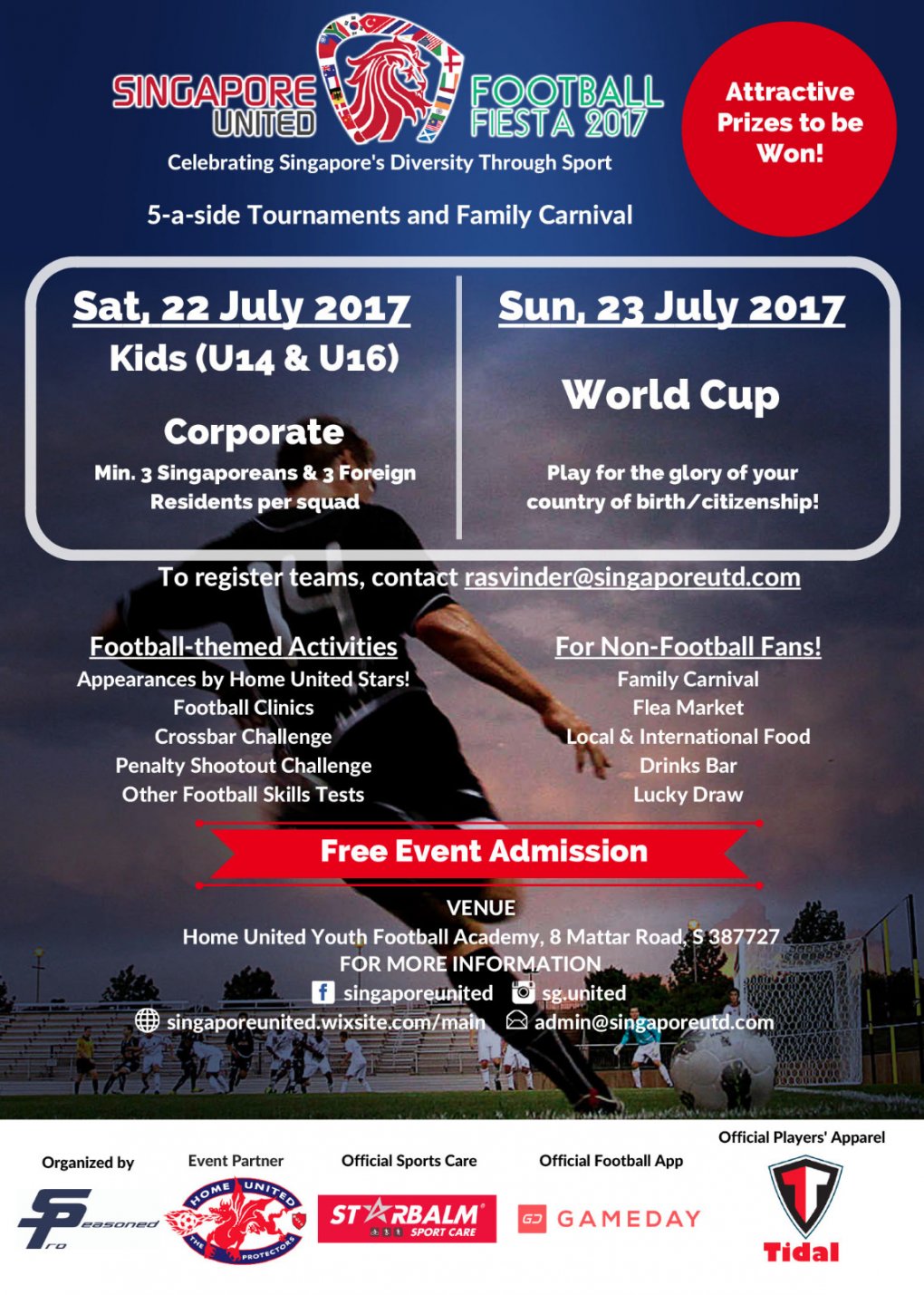 We don't care if you are a ManU fan or a Liverpool fan, the question is, can you even play soccer?
We are looking for a few star players to join our MASIS (Malaysia) team for the 5-a- side Futsal "World Cup" tournament organized by Singapore United.
DATE
Sunday, 23 rd July 2017
VENUE
Home United Youth Football Academy, 8 Mattar Road, S 387727
Key Criteria: A player is eligible to participate for his country of birth and/or current citizenship (one of it has to be Malaysian). All players must be Singapore residents.
If you are interested, please contact us at 8169 9898 or email at masisorg@gmail.com by 13th July.