Events
OUTDOOR POP-UP YOGA WITH MASIS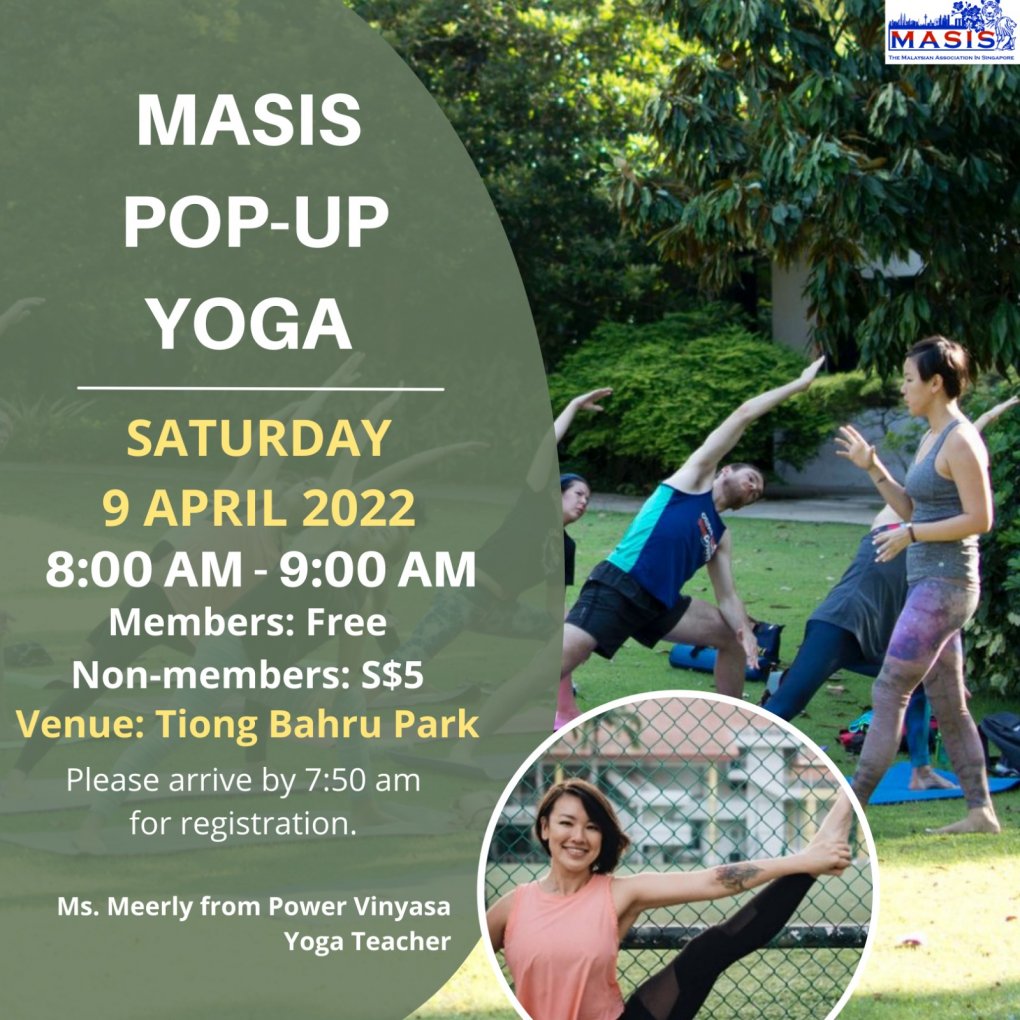 In conjunction with World Health Day 2022 this month, we invite everyone to join us at MASIS inaugural "Outdoor Pop-Up Yoga".

Our experienced Yoga teacher Ms. Meerly will be leading a Power Vinyasa class, which is an upbeat, powerful, and fluid flow centred on linking breath with motion. Expect to make connections with others, explore new arm balancing poses, and build a strong body and mind through a holistic yoga practice.

This class is suitable for all levels, even ultra-beginners!

Let us explore different places in Singapore while enjoying practice yoga in nature, connecting to the earth, wind, sky, and the energy that ties us to everything else around us.

Adhering to covid-regulations, please bring your own mat, towel, water.

Registeration opens until Monday 4 April 2022.

About the Yoga Instructor: fb.com/meerlygoround
Meerly is a Power Vinyasa Yoga teacher known for her accessible, fun and dynamic classes. Teaching since 2017, she aims to provide her students a unique sense of empowerment each time through daily-life-inspired intentions, strong focus on alignment, clear cues on movement and breath work. Meerly believes that through yoga, we can inspire stillness, kindness, and happiness!