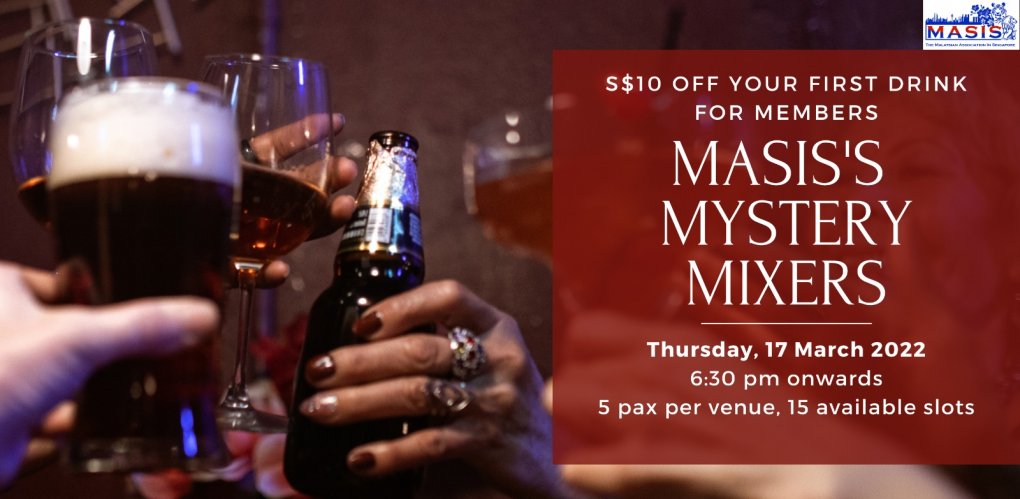 Back by popular demand is our MASIS Mystery Mixers! Grab your kakis together for a fun-filled evening in town. Bring along a friend, the more the merrier! We have reserved 3 different bars for the evening with 5 pax per location. Each MASIS member is entitled to SGD10 OFF your first drink! Registration is also open to non-members.

Details are as follows:
Date: 17 March 2022
Time: 6.30 pm onwards
Venue: Will be announced on 14 March 2022

Attendees are highly encouraged to conduct self-testing.

Registration closes on 13 March 2022, at 11.59 pm.
Don't miss out! Book your slot today!