Events
MASIS BADMINTON FEBRUARY MEET-UP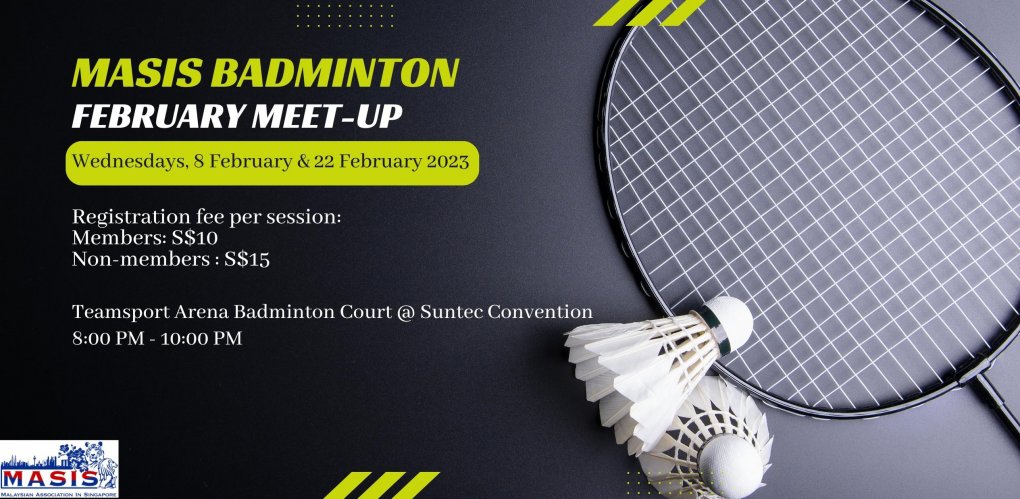 Are you ready to burn those Christmas, New Year, and Chinese New Year snacks!? Good news! Our monthly badminton sessions are back! Join us for an engaging session on the 2nd and 4th Wednesdays of February (8 and 22 February 2023) if you are on the road to becoming Malaysia's next badminton champion, a health/fitness journey or simply looking for an amazing activity and great company to have fun with!

Details:
Dates: First session: 8th February 2023, Second session: 22 February 2023
Fee (per session): S$10 for Members, S$15 for non-members
Time: 8.00 pm - 10:00 pm
Venue: Teamsport Arena Badminton Court @ Suntec Convention

Sign up now at https://masismonthlybadmintonfeb.peatix.com/ and see you there!