Events
MASIS A WALK IN THE PARK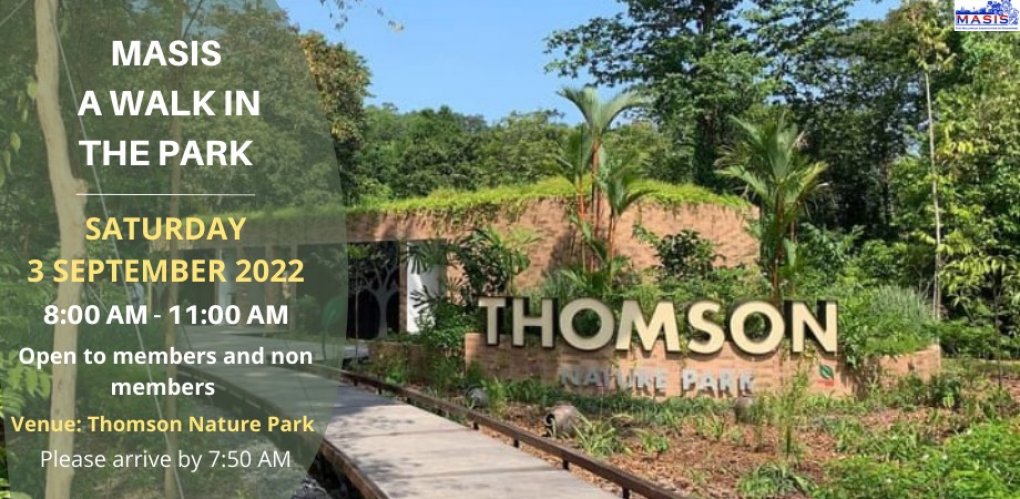 Join us for a morning hike around Thomson Nature Park! Start off your weekend with a scenic stroll through nature and Thomson's rich cultural heritage which was once home to a Hainanese settlement in the 1930s!

Event Details:
Date: 3 September 2022
Time: 8:00 am to 11:00 am
Venue: Main entrance of Thomson Nature Park (please arrive by 7:50 am)
Fee: Free (members and non-members)

Book your tickets now and see you soon!

Please be reminded to wear appropriate hiking apparel and to bring sufficient water and snacks to keep you energised!