Events
CONFESSIONS OVER COFFEE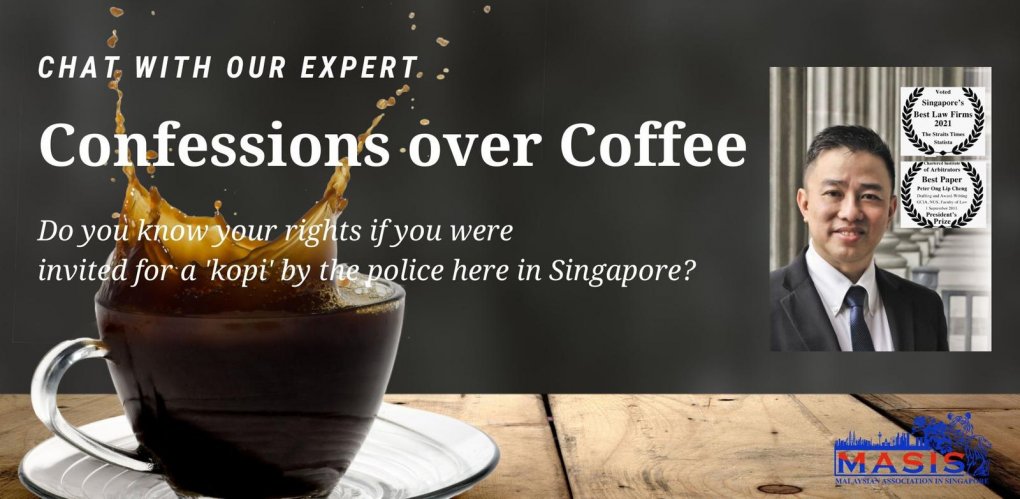 In our special CHAT WITH OUR EXPERT session, meet and chat with Mr Peter Ong.

With over 25 years of legal experience, Peter will share information about your rights, and how you can safeguard yourself if found in a compromising situation with the law. Key take learning points of the session include:
Do I have the right to remain silent?
What should I do if the police tell me he does not believe me?
Can I refuse to undergo a lie-detector test?
Venue:
Online

Date:
Thursday, 20 May 2021

Time:
6.30 pm