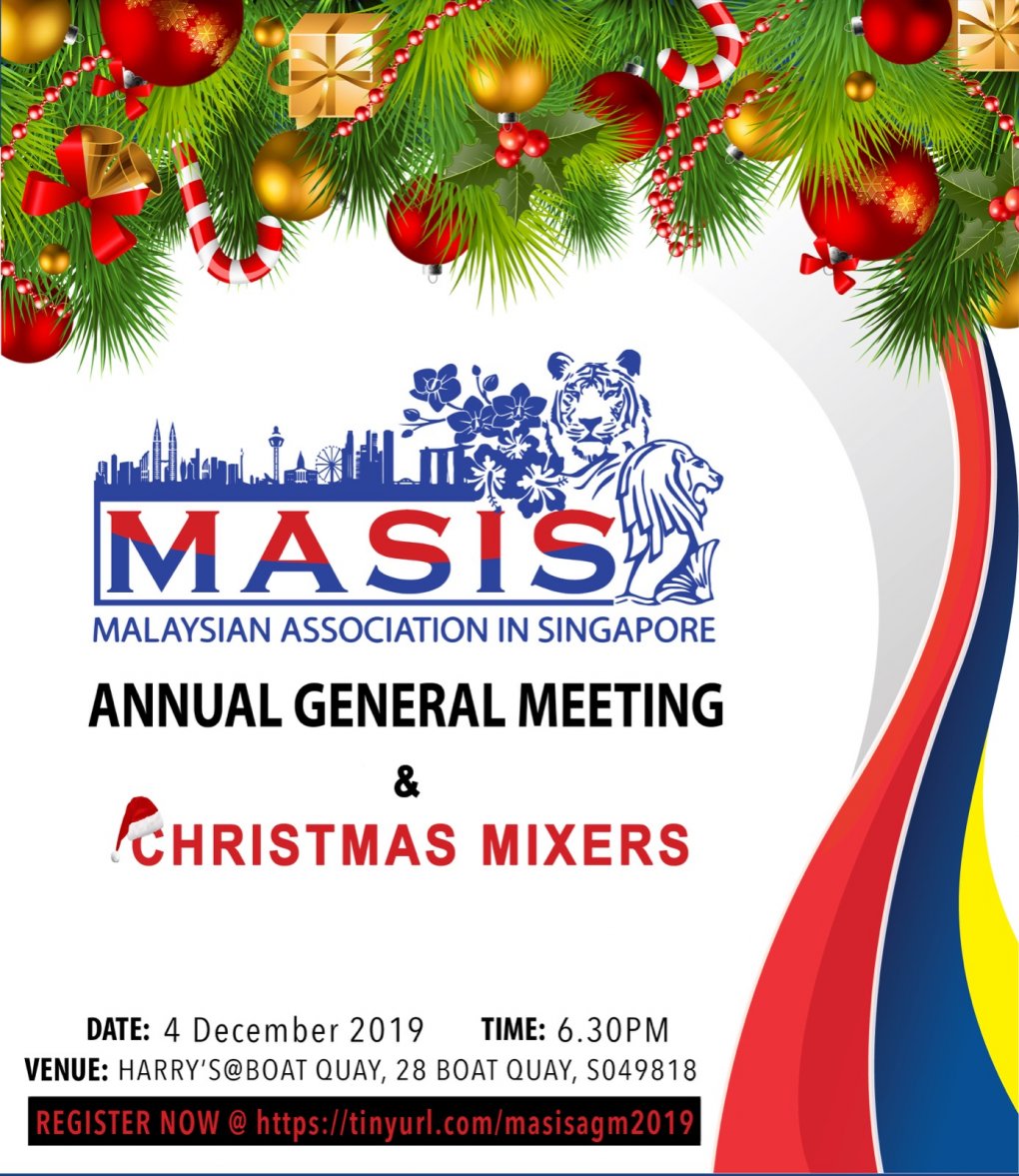 Once again, we come to the best time of the year, it's time again for Christmas Cheer!
⭐⭐⭐⭐⭐
Jingle and Jazz
@HARRY'S @BOAT QUAY
⭐⭐⭐⭐⭐
AGM & Christmas Mixers 2018
Join us and end the year with a blast as we celebrate the festivities at our last MASIS MIXERS for 2018.
Lets eat, drink, and BE MERRY at HARRY'S @ BOAT QUAY
Date: Monday ,10 December 2018
Time: 6.30p.m
Venue: HARRY'S @ BOAT QUAY,
28 Boat Quay ,Singapore 049818
Agenda:
6.30pm: Registration
7.00pm : Welcoming guests
7.15pm: AGM
7.45pm: Masis Christmas Mixers
Gift Exchange &
Photo Session with
Christmas photo Props
Need no further introduction, Harry's always remain the top choice to unwind after work.If you are looking for good beer in one hand, and a fork of tantalizing comfort food on the other, Harry's is definitely the place for you.
Don't miss out on our fun gift exchange and games too!
FREE for members and members are allowed to bring 1 guest each!
GIFT EXCHANGE!
Please bring along a gift worth $10. Its always nice to give and receive.
RSVP at https://tinyurl.com/masisagm2018
* MASIS AGM agenda to be circulated to MASIS Members separately. Register now at https://tinyurl.com/masisagm2018