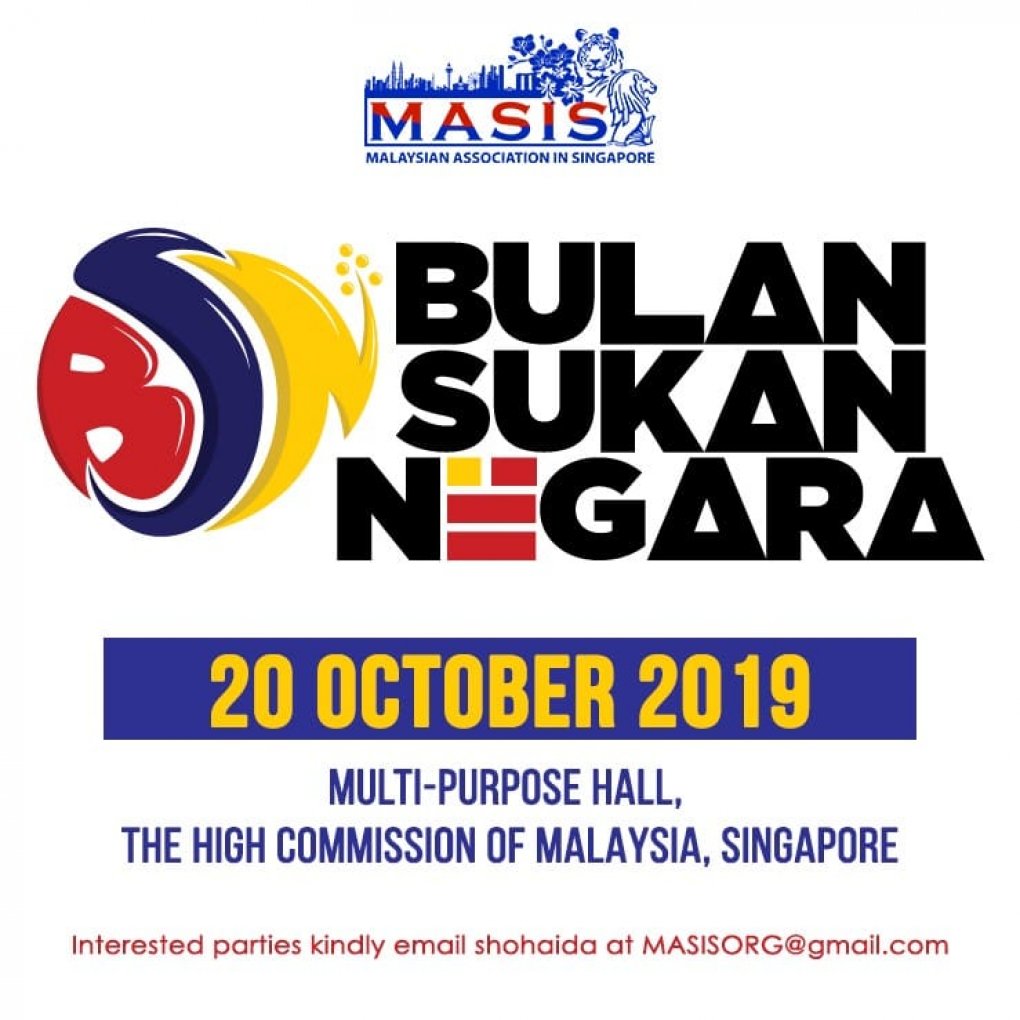 Join us for the Bulan Sukan Negara at the High Commission of Malaysia at Jervois Road on Sunday, 20th October 2019. Activities include Zumba, telematch and the annual Masis Cup Badminton competition between Team MASIS & Team High Commission. All Malaysians are invited to join in this annual sports celebration. Let's start a health-driven sports culture within Malaysians in Singapore.
Details (20th October, 2019)
7.45a.m Arrival and registration
8.00a.m Arrival of High Commissioner of Malaysia / The National Anthem / Speech
8.15a.m Zumba
9.00a.m Breakfast
9.15a.m Badminton Match – MASIS vs HC
Telematch (Kids & Adult)
12.00p.m Prizes Presentation
Lunch
12.45p.m End of Programme
If anyone is keen to participate, please WhatsApp Shohaida at 8169 9898 or e-mail to masisorg@gmail.com.